Important Data Gets Lost from SD Cards, Flash Drives or External HDD?
Have you ever undergone some data loss troubles unexpectedly and crazily searched for solutions to get your lost data back from original SD cards, CF cards, Micro SD cards, flash drives, external drives or other storage devices? Still remember these data loss problems in details? Hope the below data loss issues could help you recall something useful: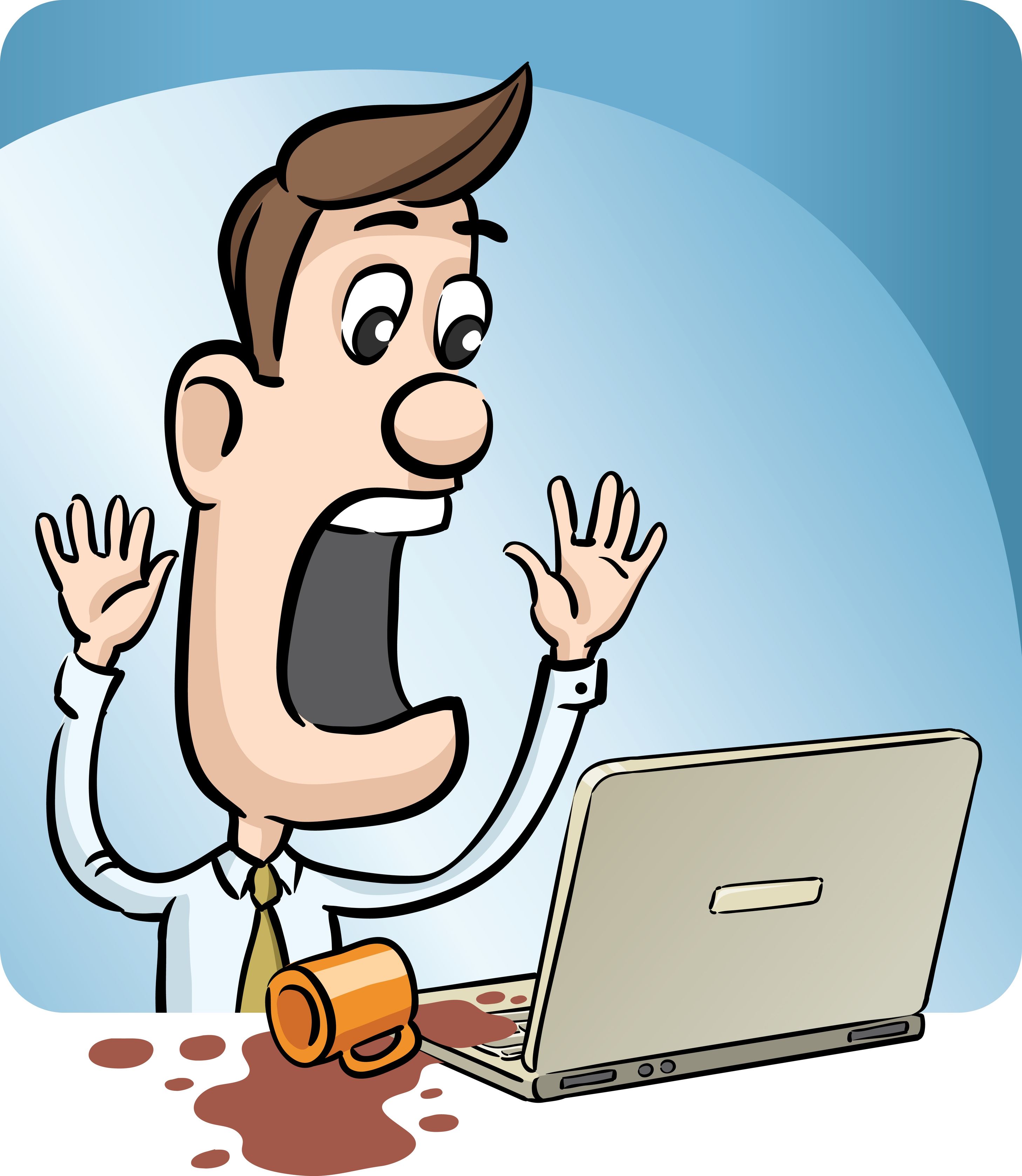 * Accidentally delete important information for selecting wrong memory card/hard drive files or folders
* Mistakenly wipe several drive/memory card image and file folders for pressing "shift" and "delete" by chance
* Unexpectedly get memory card/flash drive data lost for receiving not formatted error or RAW file system error
* Format external drive/card without data backups since this device is virus-infected or gets some logical damages
What have you tried to rescue your desired documents, images, songs, videos, movies or other types of files back? Have any success to take at least one, two or more of these original stuffs back? OK! Never panic! Here are free data recovery tools and suggestions for you to rescue your desired information back, even when there is no data backups found elsewhere.
What to Do When Useful Data Is Lost?
Though different types of storage devices, like memory cards, USB flash drives and USB hard drives, do bring convenience for people, occasionally, they may also cause data loss problems, due to human or storage device errors. So, when you really inadvertently get some data loss troubles, in order to rescue your preferred data back as much as possible, you are also supposed to do something important to avoid worse situations as below:
1). Find all hard drive or memory card data backups to copy your lost stuffs back with ease.
2). Stop using this storage device to avoid farther data loss. Simply take the memory card out from phones, cameras, camcorders and players or extract flash drives or external drives out from computers or laptops right now.
3). Avoid formatting and overwriting original memory cards or drives to cause data recovery failures.
4). Use read-only software to rescue drive data. Missing memory card or drive information could be damaged again when you download or install some software that will rewrite your original device contents.
Free Data Recovery Software to Restore Lost Data Back
Here is the free data recovery software list for you to restore your desired data back from SD card, Micro SD card, pen drive, portable drive or other medium:
Recuva is an easy-to-use data recovery tool and is also one of the commonest used free ones on the internet. When you download and install this software well on your Windows computer, you often can have many options to restore different types of original memory card/hard drive files back, including pictures, music, documents, videos, compressed, emails and others. Its deep scan option can help scan the assigned media deeper and find much more original data back.
TestDisk is a well-known open-source data recovery program that also can be easily downloaded from the internet. It is able to help you rescue deleted or lost information back from lost or deleted computer partitions with different file system like FAT, NTFS or EXT. It works well on different Windows OS computers and laptops.
PhotoRec is also powerful pen-source data recovery software that nearly works under almost all types of operating system, like Windows, Mac, Linux, DOS and more. It can help rescue most common photo, file and audio formats from SD cards, CF cards, MMC cards, memory sticks, hard drives, flash drives and CD-ROMS, etc.
FreeUndelete is also great data recovery software, too. As its name tells, it is free (only for personal use, not commercial use) and can help undelete files, even when you shift delete crucial files and empty Recycle Bin. It also provides use-friendly interface and allows you to sort your files into Good, Average and Poor groups based on different efficiency after the software scanning.
Pandora Recovery is also another useful data recovery freeware. To simplify data recovery process, this software has been designed with a Wizard guidance to guide you rescue all possible information back. Moreover, its special "Surface Scan" is also developed for users to find and rescue more original files than the standard search.
6). PC Inspector File Recovery
PC Inspector File Recovery is also free and can help rescue lost or deleted data from FAT and NTFS file system storage devices, like external hard drives, flash drives, memory cards and the likes. It also supports most of commonly used file formats, like AVI, DOC, MP3, MOV, GIF, JPG, CDR, BMP, WAV, PDF, PNG, EXE, ELS and more.
Like others in this list, Restoration is also a free data recovery program and also has been designed to as simple as possible. It incredibly simple interface can give you a pleasant data recovery experience. Moreover, differently, this software is small and do not needs to be installed before use. So, it could also be more portable and flexible.
8). iCare Data Recovery Free
iCare Data Recovery Free is also another Windows data recovery software that often allows users to restore about 1GB of lost data for free. With advanced Wizard guidance, four well-designed data recovery modes (like Partition Recovery, Advanced File Recovery, Deep Scan Recovery and Format Recovery) and easy-to-use interface, you often can easily rescue nearly all types of files from hard drives, memory cards, flash drives and external HDD, etc.
Glary Undelete is also excellent data recovery freeware that can allows you to search for your lost files by their manes, data, size and other file elements by clicking "Filter" button only. With easy-to-grasp interface, you can easily preview and rescue desired information from storage devices.
Puran File Recovery is also efficient free data recovery software that offers users three main data recovery modes: Quick Scan, Deep Scan and Full Scan. Different scan modes can meet different data recovery needs. From its "Find Lost Files" options, you are also able to rescue desired information from hard drives and selected partitions.
Choose Proper Data Recovery Software According to Your Conditions
Based on different needs, data recovery software is also designed and developed with different features. Actually, even without hearing or knowing about such software before, after reading the above data recovery software list, you also can understand that. Therefore, when choosing your data recovery software, just make your decision carefully based on your own conditions and situations.
Back Up Important Data on Different Devices from Now On
Not all data will be safely protected all the time once you remained your precious information well on your assigned storage devices. In actual using, there are many unexpected reasons that can cause data loss problems, like mistaken deletion, formatting, rude drive extraction, dropping or falling and even virus-infection, etc. So, to lose your treasured data as less as possible in daily use, you are supposed to back up it all well on different devices from now on. Just save two, three or more copies of them all on different drives or locations well.
Similar Data Loss Situations
:
Situation1
: What am I supposed to do when graduation photos are deleted off from Canon camera CF card? Honestly, I just have used this camera over one year and have never ever encountered such stupid things. So, I do save no other copy of these pictures elsewhere. What can I do to recover deleted files from CF card?
Situation2
: It is really a big mistake to format my Toshiba USB flash drive without reading the computer not formattederror carefully. Now, after that stupid formatting process, all my remained flash drive files and images are gone. I have read many articles and known it is possible to take them all back with data recovery software. But, I am not sure. Do you have any experience to get lost information back? Which data recovery software could work in my case?
Situation3
: I'm really impressed when my Samsung external hard drive gets virus-infected. In order not to spread the dangerous viruses everywhere, I immediately format this drive and realize all left drive contents are lost. So, to rescue them back as possible as I can, I have tried many data recovery solutions and eventually get most of my stuffs with data recovery software. So, such data recovery software is really workable when something crucial is lost or deleted.
Related Articles